In today's world, communication technology has evolved tremendously. There is an overwhelming range of two-way radios available in the market, each with different features and specifications. Among these features, one critical aspect that is gaining popularity is the waterproof and dustproof feature. This feature ensures that the two-way radio can resist water and dust.
However, not all two-way radios have this feature. Thus, it is essential to know whether the two-way radio you plan to purchase is waterproof and can withstand dust. In this article, we will be discussing the two-way radio's waterproof standard and the dustproof and waterproof level that a two-way radio needs to meet.
Waterproof Rating Standard for Two-Way Radios
When it comes to a waterproof rating, we generally refer to the International Protection Rating System or Ingress Protection (IP) rating. The IP rating is a standard that categorizes the degree of protection against the entry of foreign objects, such as dust and water. The rating system consists of two digits, where the first digit denotes the level of protection against solid objects and the other digit signifies the level of protection against water.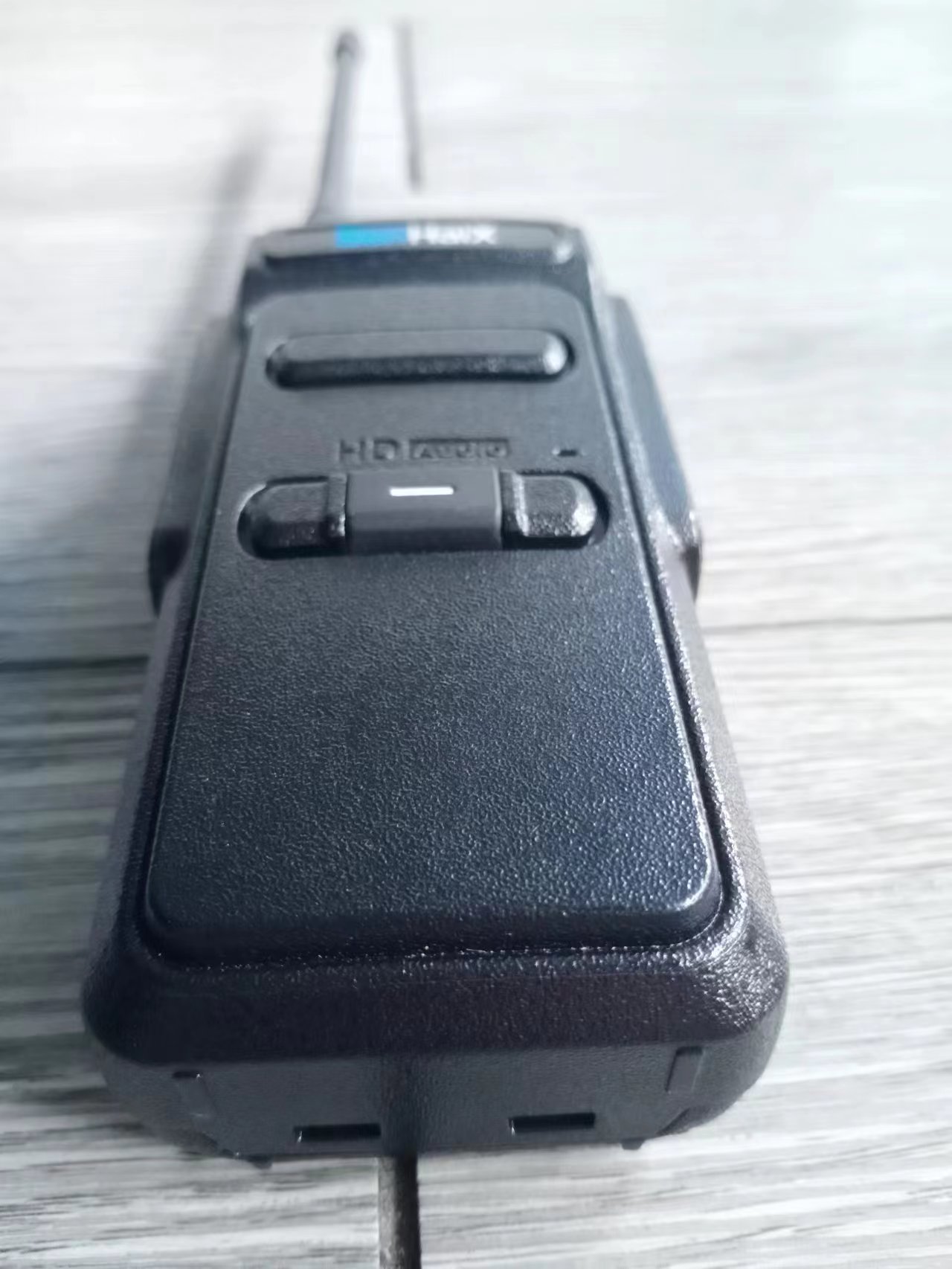 Dustproof and Waterproof Level for Two-Way Radios
A two-way radio with an IP rating of IPX7 or IPX8 is considered waterproof. This means that it can survive submersion in water for up to 30 minutes or more, depending on the rating. An IPX7-rated two-way radio is designed to resist water immersion for up to 30 minutes at a depth of one meter. An IPX8-rated two-way radio can withstand being submerged in more than one meter of water.
On the other hand, a two-way radio with an IP rating of IP5X or IP6X is considered dustproof. This means that it has a high level of protection against entry of dust and other small particles. IP5X can resist larger particles like sand, while IP6X can resist the entry of fine dust particles.
Why Waterproof and Dustproof Two-Way Radios Are Essential?
The waterproof and dustproof feature is essential in various scenarios, such as emergency communication during a natural disaster or outdoors activities. These features ensure that the two-way radio can operate reliably in harsh conditions. It is crucial to note that a non-waterproof or non-dustproof two-way radio can malfunction if exposed to water or dust, leading to communication failure.
Conclusion
In conclusion, the waterproof and dustproof feature in two-way radios is crucial, especially in harsh environments. It is essential to consider the IP rating of a two-way radio before purchasing it to ensure it meets the waterproof and dustproof level for your intended purpose. If you are planning to use a two-way radio near water or dust, it is advisable to purchase one that meets the IPX7 or IPX8 rating for waterproofing and IP5X or IP6X rating for dustproofing. Always remember that a waterproof and dustproof two-way radio can serve you better and more reliably in adverse conditions.