Two way radio, we are not unfamiliar, hotel and KTV waiters, parking lot security, site workers and other manpower, such a scene description may appear to be not regal; The policeman on duty, the director of the production, the director of the studio and the soldier in the field wear a two way radio with great swagger. Being a radio enthusiast, and walkie-talkies are just one of the most commonly used portable radio stations. Unlike the previous scenarios, some people mostly used it to study radio technology, road trips and the outdoors. Rather than use in the course of work.
Walking on the street with a two way radio, people around with eyes after a look, in the heart to think: this is thesafeguard? Is this parking control or an undercover cop? In fact, I'm just a HAM, and I'm studying the communication test with other enthusiasts like me. Not only that, my car is also equipped with a mobile radio. While driving, or on a road trip, you can also enjoy the pleasure of communicating, of course, compared to radio amateurs. And self-driving tour enthusiasts, through the radio to communicate, to ensure driving safety and efficiency. Moreover, the power of mobile radio is generally higher than that of handheld two way radio, after all, there is sufficient power supply guarantee in the car, the power demand is large. Many of his fellow radio operators are often treated as security guards, parking wardens and waiters.
Many people have asked me, what is the use of this radio? Who are you talking to with this? What do you often use it for? ... It's easy to see how isolated radio amateurs are from the people around them. There is also a view that the purpose of this thing is not to flaunt, to be cool? A radio amateur once in the park field set up DX (short wave long-distance communication), the result is attracted to a myriad of pedestrains, and the police received the alarm reason is "spy in secret send information!" . Fortunately, that dude carried the radio operating certificate and radio license at that day, after careful examination by the police, to ensure that nothing was wrong before closing the case. From this point of view, it is really difficult for ordinary people to understand the group of daily tinkering with the radio station is doing: talking to who? What is it about? Were they talking about Bravo Golf and QXX in secret service language? Indeed, the behaviour of radio enthusiasts is not as easily understood by those around them as that of fishing, photography or painting music lovers.
In fact, although the number of radio amateurs in China has grown very fast in recent years, it still accounts for a very low proportion compared with some European and American countries. As of 2015, there were only over 60,000 radio amateurs legally registered in China, including grade A, B and C. According to the data, the top three countries in the number of radio enthusiasts are Japan, the United States and Germany. Among them, the largest number of radio enthusiasts is more than 1.4 million in Japan, nearly 700 thousand in the United States and 70 thousand in Germany. The number of radio amateurs in my country is only comparable to that in Spain. That's a tiny fraction of our 1.4 billion people. The main reason for being a HAM is passion for radio technology. Tech-obsessed person developed a strong interest in the physics related to radio. In the use of two way radio, many variables or uncontrollable factors such as radio, antenna and environment bring challenges to the communication effect. Mastering and improving these basic knowledge makes radio, a magical hobby, infinitely fun.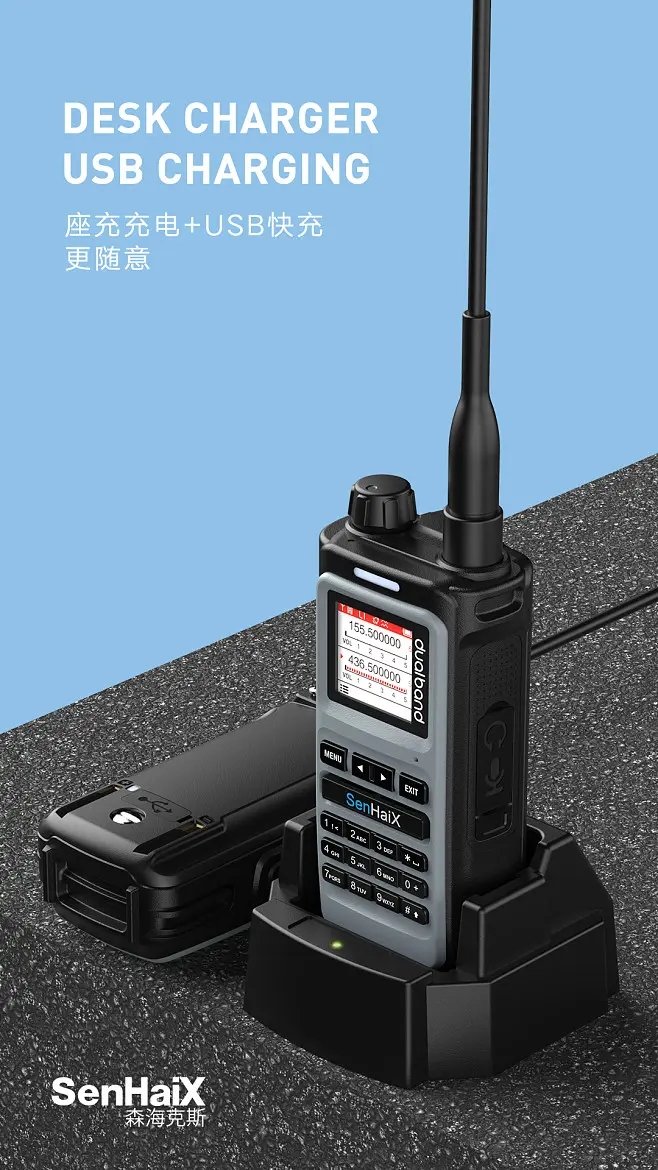 In the event of disaster, radio plays an indispensable role in emergency rescue. Affected by power failure, the communication in the affected areas is basically paralyzed, and then radio becomes the most effective way to communicate with the outside world. In recent years, when Japan earthquake, Wenchuan earthquake and Beijing Fangshan rainstorm and flood, radio amateurs have actively responded to the call for disaster relief, and immediately formed emergency rescue communication teams to rush to the disaster areas, using their professional knowledge to save people's lives and property losses that cannot be predicted. The reports of these rescues are all traceable. In normal times, radio enthusiasts from all over the world meet to communicate on the electric wave. Radio competitions are held worldwide and by national radio organizations, which, like the Olympic Games, serve as a nexus of cultural exchange. The good news is that even without a foreign language, simple radio communication languages such as Morse code and Q-code can break through the language barrier. It's not limited to any part of the world or any race, and you don't have to worry about your foreign language base anymore.
The late King Rama IX was also a veteran amateur radio operator with the call sign "HS1A". Finally, I wanna stress that the use of non-public walkie-talkies (stations with a power of 0.5w and frequencies of 409-410MHZ) requires the "Amateur Radio Radio Station Operating Certificate" and "Radio Station License", which can be found on the websites of the Ministry of Industry and Information Technology, local radio administration departments or radio associations.