SenHaiX is proud to support Taiyuan International Marathon 2020 as the only official designated two-way radio supplier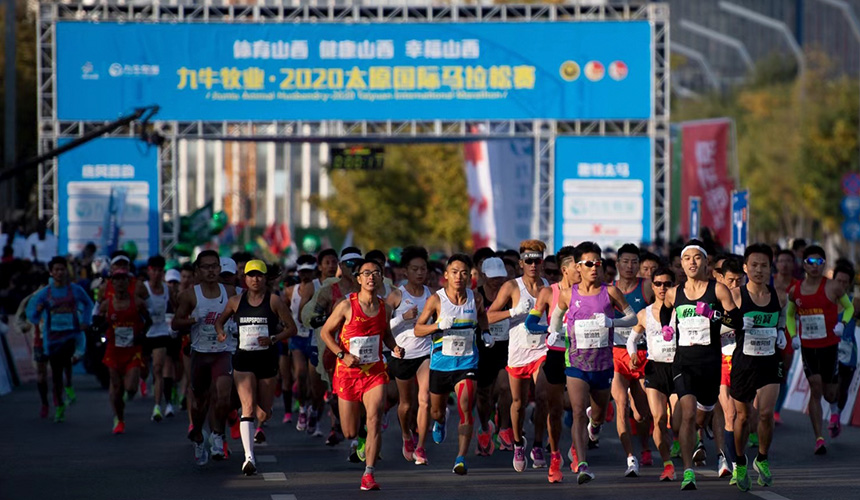 On October 18th 2020, Taiyuan International Marathon was held in Taiyuan Coal Trading Center. More than 4,500 runners participated in the competition.
Fujian SenHaiX Electronic Technology Co., Ltd successfully passed the comprehensive assessment of the event organizer and became the only designated two-way radio supplier for Taiyuan International Marathon 2020, providing wireless communication guarantee and services for the full name of the Taiyuan International Marathon to ensure the smooth communication of the competition.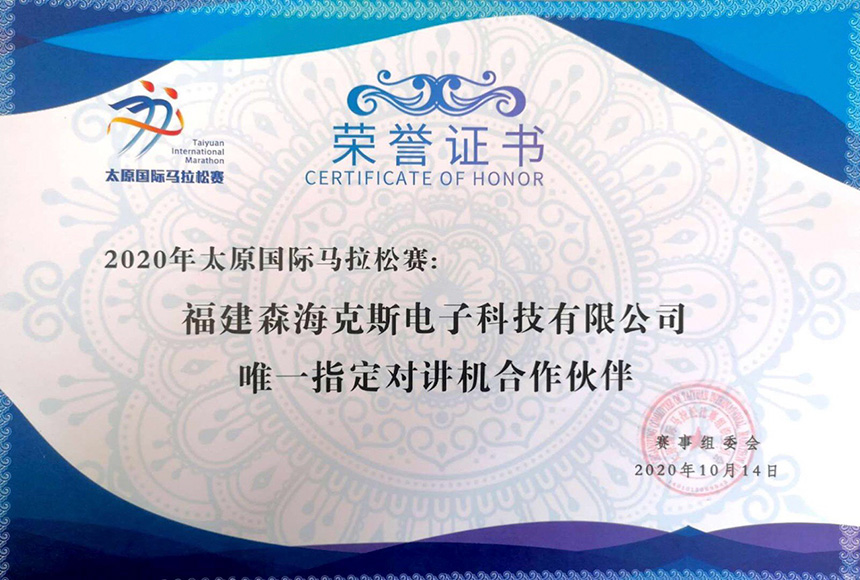 SenHaiX provide various types of functions of two-way radios for different scenarios, including single call, group call, all call, positioning, waterproof, noise reduction, SOS and etc.
In order to meet the needs of the competition, after conducting in-depth and comprehensive site surveys and feasibility studies, SenHaiX provided high-definition sound quality, sturdy and durable two-way radios for the competition system according to the characteristics of wireless communication requirements to ensure efficient communication and cooperation on site.
SenHaiX is a well-known manufacturer of two-way radios(walkie-talkies) in China. It has always been committed to the research and development of professional communication equipments. Its product line includes PoC two way radios, dual-mode radios, dual-band radios, DMR radios, mobile radios, Android radios and etc. SenHaiX has long provided communication services for various large-scale sports events,
the performance of its products has been recognized by the organizers.