SENHAIX again obtained a number of utility model patent certificates issued by the Chinese State Intellectual Property Office.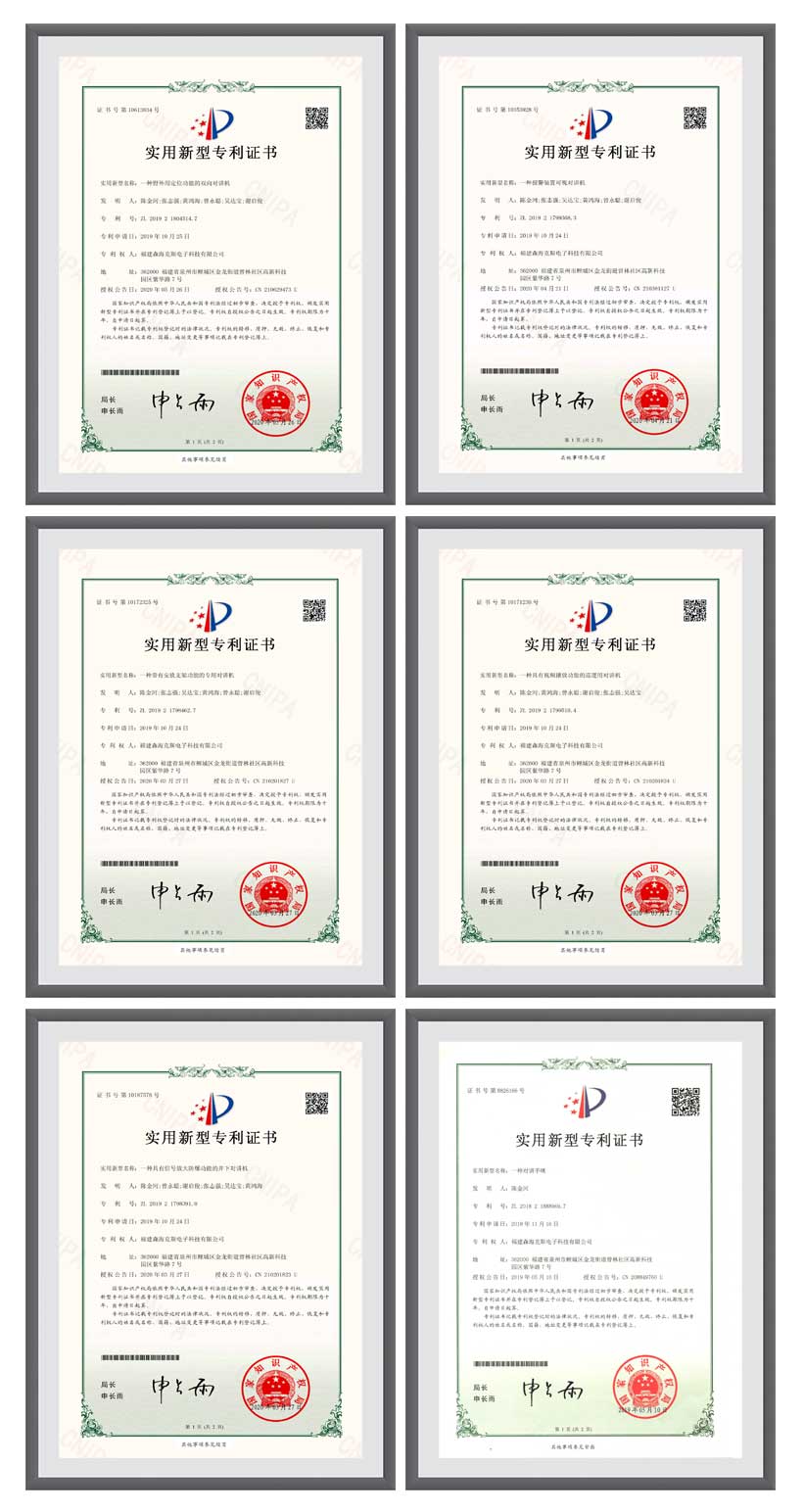 A walkie-talkie with positioning function for field use
A walkie-talkie with alarm device
A special walkie-talkie with mounting bracket function
A walkie talkie with video playback function for patrol
An explosion-proof walkie-talkie with signal amplification function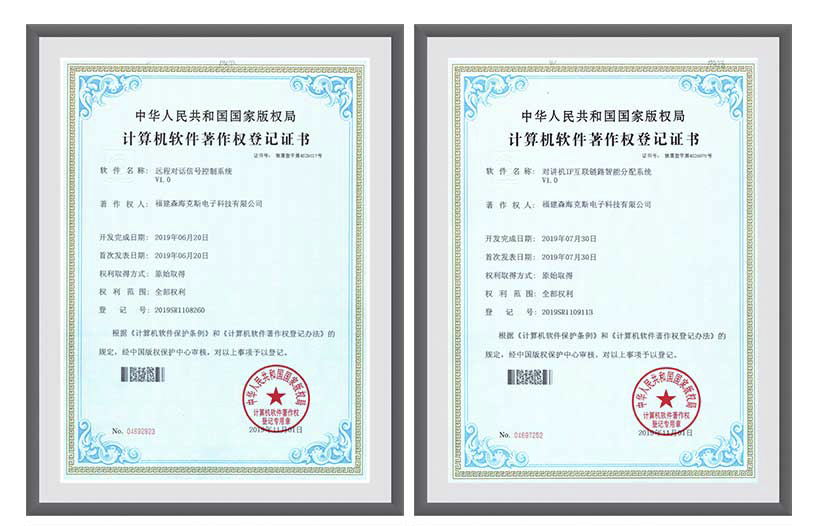 Interactive control software for two-way radio analog signal transmission
Intercom programming IOS debugging software
Walkie-talkie parameter correction management system
Intercom IP interconnection link intelligent distribution system
Intercom base station signal remote control system
Fujian SENHAIX Electronic Technology Co., Ltd. vigorously implements technological innovation. For many years, it has focused on the design and development of analog 2-way radios, public network 2-way radios, digital 2-way radios, mobile 2-way radios and other professional intercom equipments. It is a company that can independently design, develop, manufacture and sell 2-way radios.

SENHAIX has now obtained dozens of patents. These patent achievements have accumulated momentum for the company's future development, further enhanced the company's product technology content, enhanced product stability, and enhanced the company's core competitiveness. Development provides strong scientific and technological support.