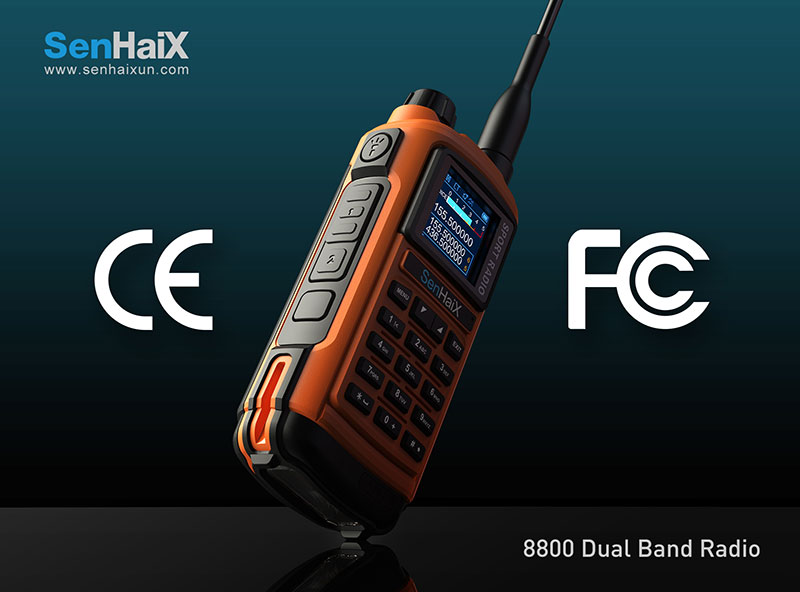 8800 is a professional dual-band sports walkie-talkie developed and manufactured by Fujian SenHaiX Electronic Technology Co., Ltd. After passing the European CE certification (Certificate Number: TCF-2993CC19 ), it has also obtained the American FCC certification (FCC Identifier: 2AS7F8800 ) recently, now 8800 has obtained access to the European market and American markets as well.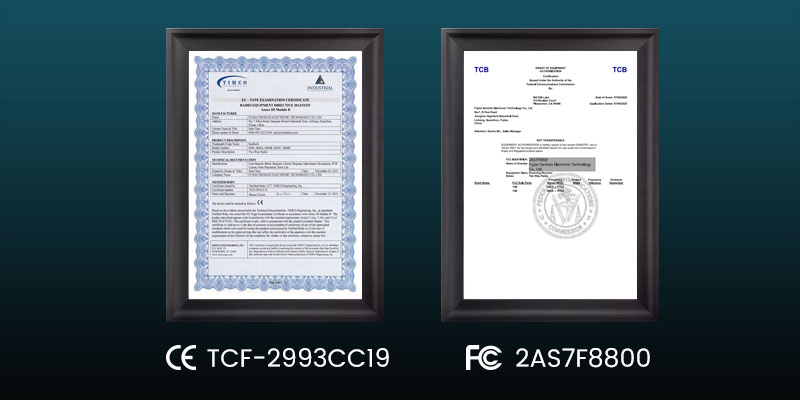 The professional dual-band walkie-talkie 8800 has been favored by consumers since it was launched.
This walkie-talkie has powerful functions and hardware configuration beyond ordinary commercial walkie-talkies. It not only has the transmit power performance as a commercial professional walkie-talkie, but also supports Bluetooth programming, VHF/UHF dual-band operation, fast pilot function, DTMF encoding, and multiple scanning methods, even includes FM radio function.
Why 8800 is called a sports walkie-talkie? This walkie-talkie can easily cope with various harsh environments. The TPU housing case material and waterproof materials make it drop-proof and rain-proof. It's VOX voice control can achieve automatic switching to send and receive communications which is more practical.
In general, 8800 is not only a dual band walkie-talkie, but also a professional sport radio, both in terms of form and function, not only suitable for professional users bur also suitable for HAM and outdoor sports to play.