October 11-14, 2019, Global Sources Exhibition was held at the AsiaWorld-Expo in Hong Kong.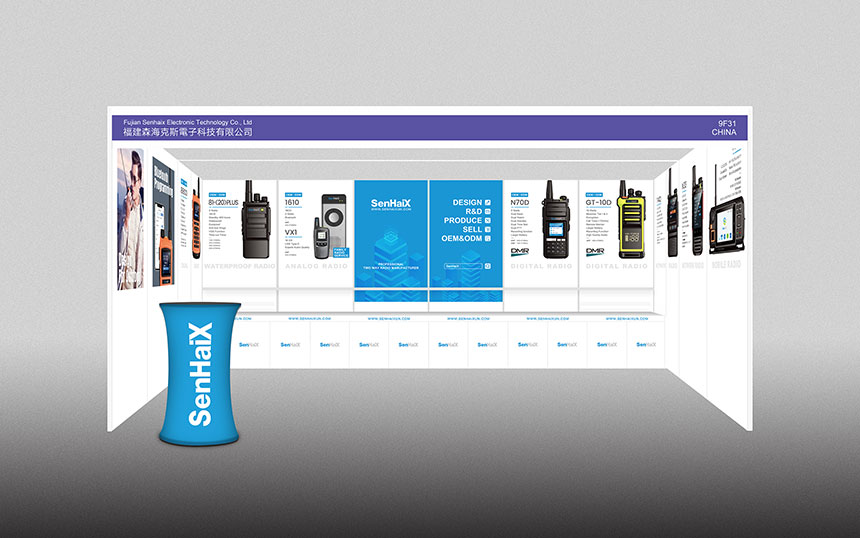 This exhibition brings together more than 7,800 booths of popular electronic products, and exhibitors from China, Korea and
other Asian regions have become Asia's largest consumer electronics trade fair.
Fujian Senhaix Electronic Technology Co., Ltd. was invited to participate in a number of products independently researched and
developed.
SenHaiX is a leading intercom supplier and has long been committed to the development of wireless intercom products. The company provides ODM and OEM full-process services for demand analysis, planning, design, production, packaging, experience, and service to provide customers with the best products and best services.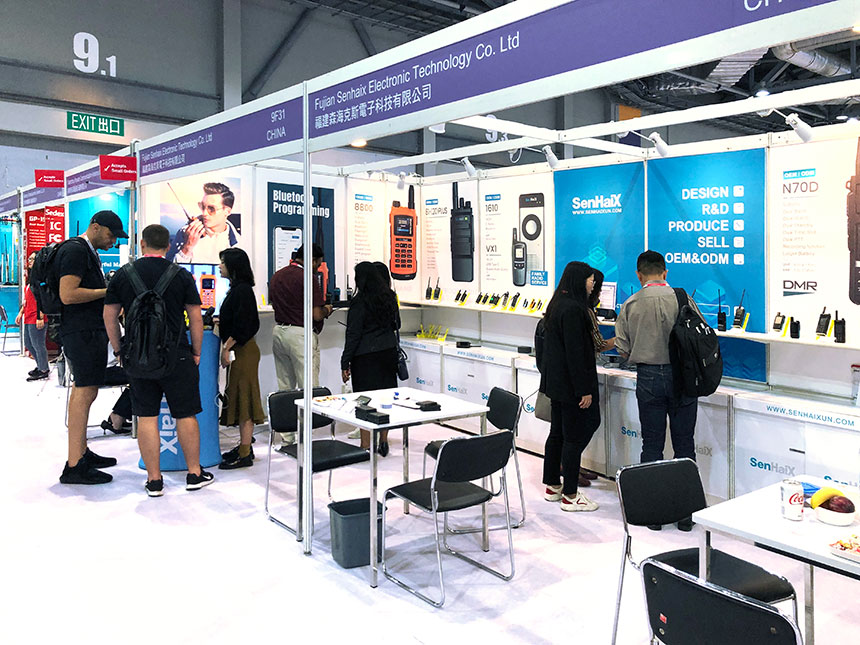 SenHaiX brings a variety of new products to this exhibition: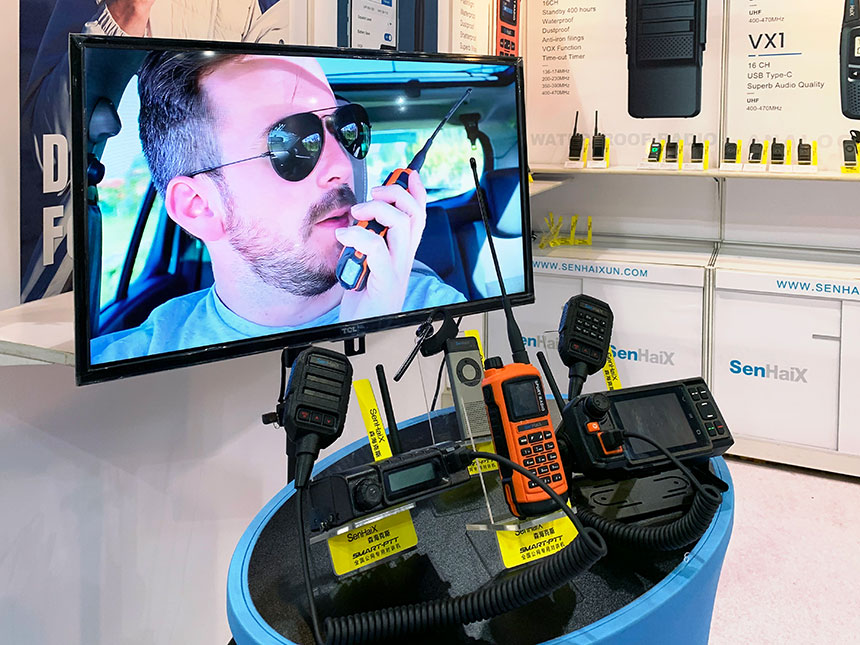 8800 Dual Band Two Way Radio
Bluetooth Programming & SOS Function & UHF&VHF & Waterproof
81-(20)PLUS Waterproof Radio
Waterproof & Dustproof & Anti-iron Filings
Standby 400 Hours
1610 Pocket Walkie Talkie
VX1 Mini Handy Walkie Talkie