The Ministry of Science and Technology of China awarded SenHaiX the title of National High-tech Enterprise, which is considered one of the highest awards for Chinese technology companies.
This designation reflects national recognition of technology and innovations for SenHaiX, demonstrating SenHaiX 's technical expertise and innovation in the field of wireless communications in China.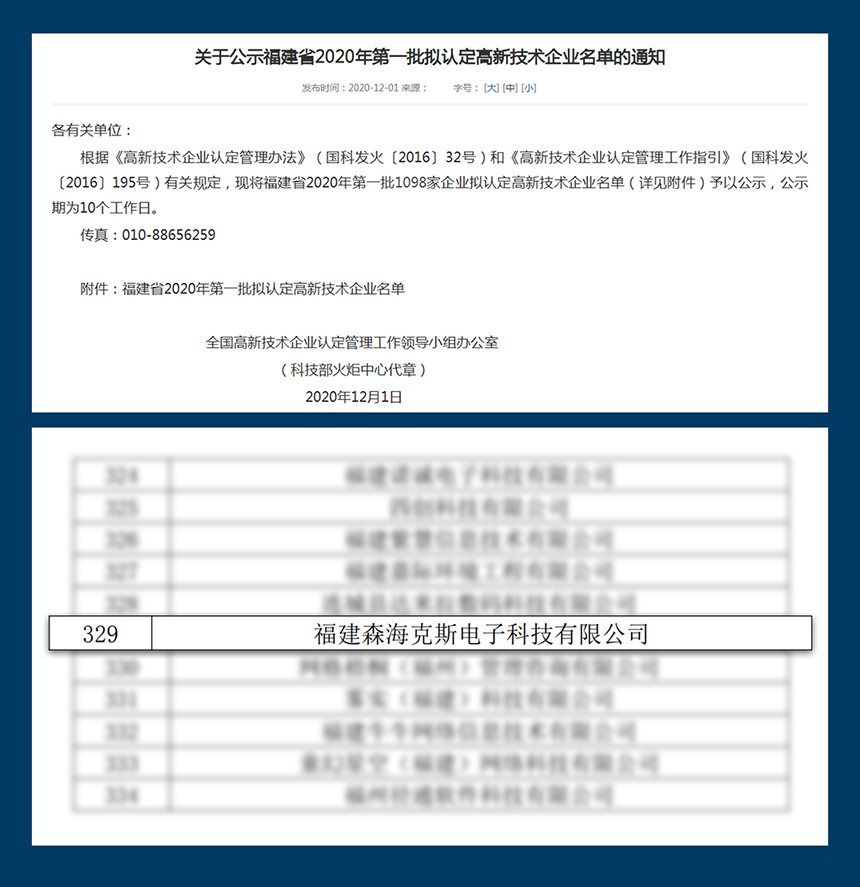 SenHaiX has an independent R&D team, production team and sales team. The factory has passed ISO9001 certification. Its handheld walkie-talkies, mobile walkie-talkies, digital walkie-talkies (DMR) and other products have obtained CE/FCC certifications, it develops anti-explosion, waterproof, Bluetooth programming and intelligent noise reduction functions to meet the needs of various markets and special environments, it provides OEM ODM support too.
Technology has accelerated the business development of SenHaiX. We will continue to use leading technology to develop products, improve the quality control system and team, and provide users with better wireless intercom equipments.