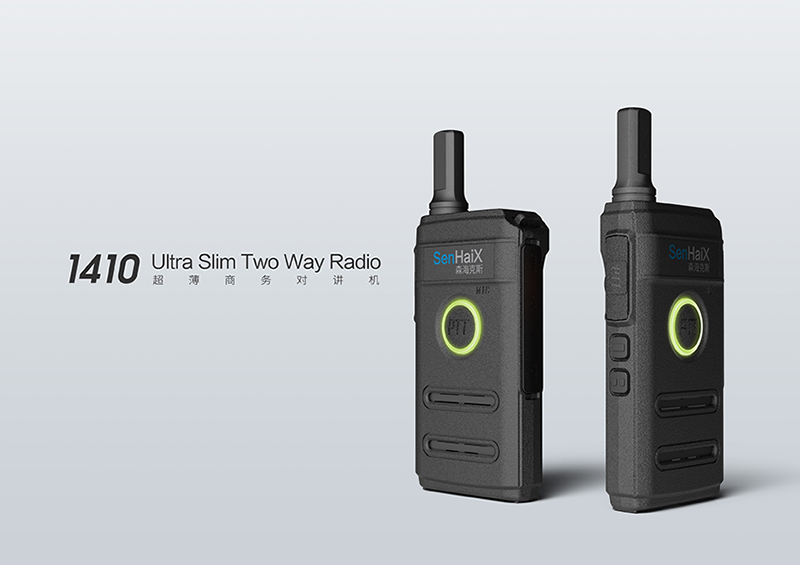 SenHaiX 1410 is an ultra-slim commercial two way radio. The product is designed for easy operation and good handling. It is unique designed to consolidate reliability in a more compact space, the body is only 14mm, ultra slim and flexible.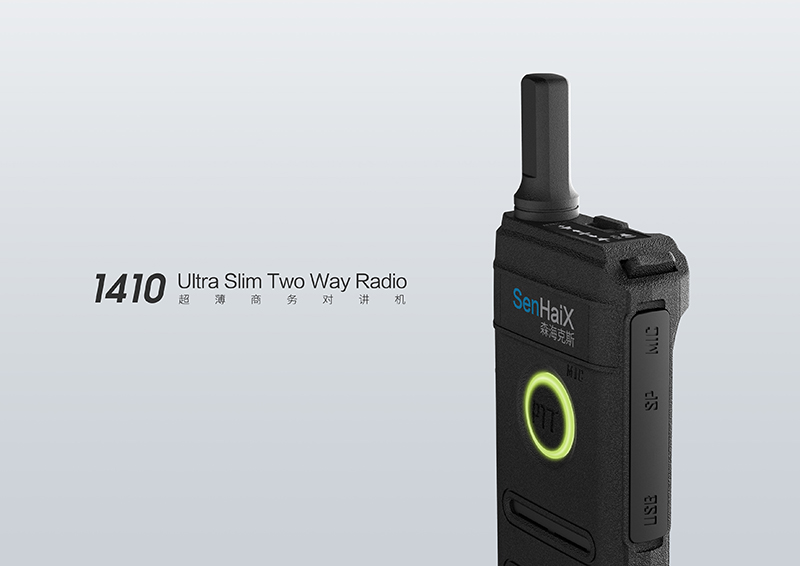 The original togging volume control key brings a new operation experience. The front side is equipped with a LED breathing light and PTT key, which is very unique with traditional walkie-talkie and more convenient and fast response.
With superb clear speaker audio , it suitable for hotels, restaurants, bars, etc. The battery is on standby for up to 120 hours.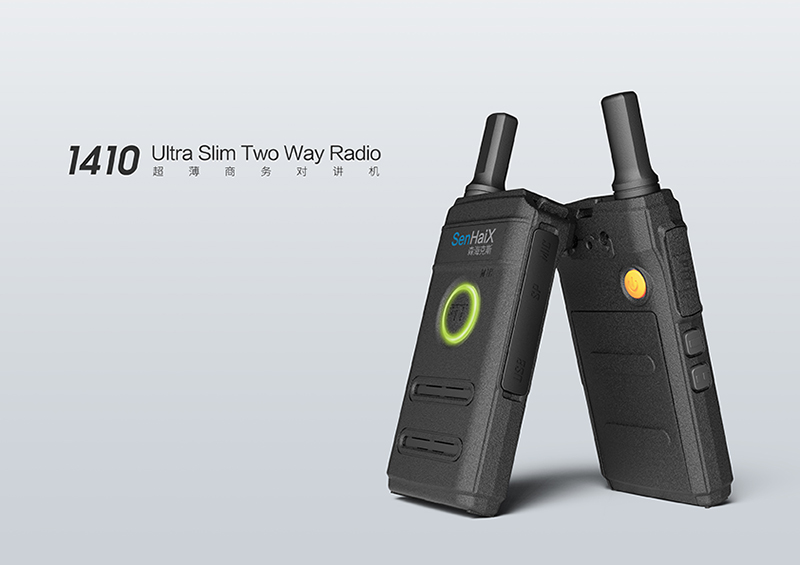 Dual headset jack design make it universal 3.5mm/2.5mm headset, with USB charging, 5V input can be charged, very convenient and fast.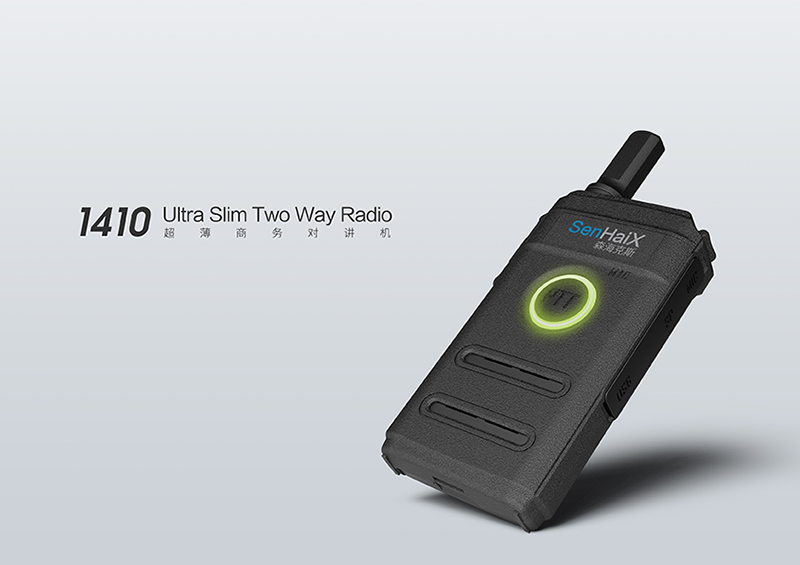 Related reading : 2W UHF two way radio 0.5W PMR446 radio